Live Feed
Our Nutrition Services Department still needs your input on meal service.
Please fill out the brief survey here: https://bit.ly/3ko9WRk
Hesperia Unified
6 days ago
Parents, grades for our first grading period have been posted in Infinite Campus. Many students did not do enough work to complete credits and earned failing grades. They must be participating in online sessions daily and completing assignments to earn credits. We operate on 4-5 week grading periods and they should be earning 10-15 credits each month to get back on track. Ask your student how many credits they earned last month. Our top student earned 22!
Canyon Ridge High School
12 days ago
Grading period 2 starts today! Make sure your student checks into their Zoom/Meet sessions, Google classroom, Canvas and their student email for their new assignments!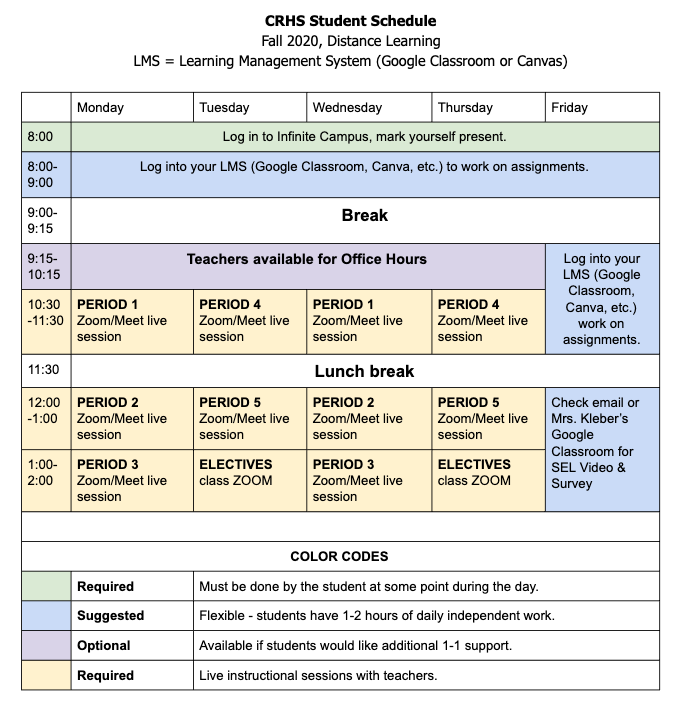 Canyon Ridge High School
14 days ago
Hello parents, last week you should have received a pink survey in the mail from Nutritional Services with a prepaid return envelope. Please take a moment and fill that out as it helps provide resources for our school. Grading period one is over, have a great 3-day weekend and try to stay cool!
Canyon Ridge High School
18 days ago
This is the final week of Grading Period 1. Make sure your student has checked in with their teachers for the deadline to turn in all assignments. Their Infinite Campus check-in is for attendance only and does not count towards participation or classwork.
Canyon Ridge High School
22 days ago
View All Posts »
Accreditedby the Western Association of Schools and Colleges
100%Qualified Teachers
1:1Chromebook Implementation
h
SoundPitt